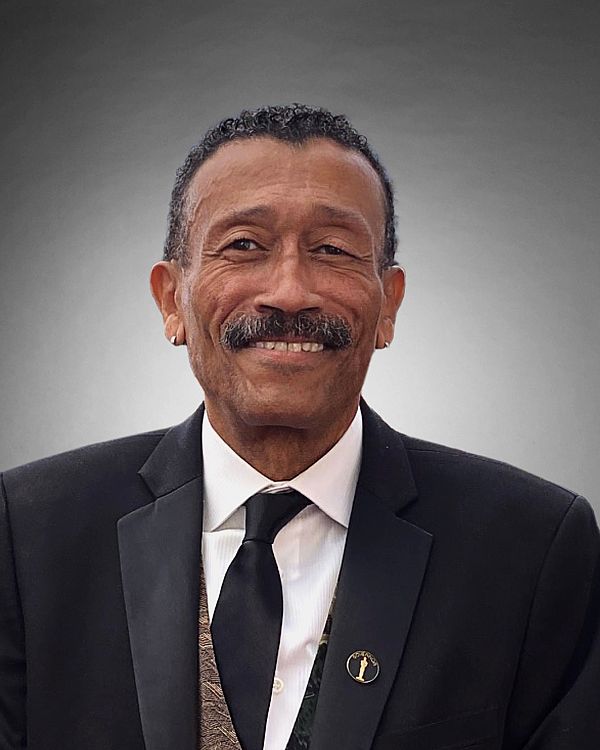 Wynn Thomas
Wynn Thomas
Wynn Thomas is a graduate of Boston University. He got his BFA in Theatre Design. He started his career designing sets for the theatre. He was the resident designer for the world famous NEGRO ENSEMBLE COMPANY. And he also designed sets for Joe Papp's Public Theatre, Arena Stage in Wash. DC, Great Lakes Shakespeare Company in Cleveland Ohio and the Long Wharf Theatre in New Haven.
Wynn is the first African American Production Designer in the history of films. As an assistant art director he worked with distinguished production designers Richard Slybert on the COTTON CLUB, Patrizia Von Brandenstein on BEAT STREET and THE MONEY PIT and Stuart Wurtzel on BRIGHTON BEACH MEMOIRS. He also assisted on THE PACKAGE with Gene Hackman.
As a production designer Wynn has worked with some of the most important film directors of the 20th century. For director Ron Howard and producer Brian Grazer he designed A BEAUTIFUL MIND, which won the Academy Award for Best Picture and designed the critically acclaimed CINDERELLA MAN, both starring Russell Crowe.
Wynn was the in house designer for Robert DeNiro's Tribeca Productions. For them he designed A BRONX TALE directed be Robert DeNiro, WAG THE DOG directed by Barry Levinson starring Robert DeNiro and Dustin Hoffman. He also designed ANALYZE THIS and ANALYZE THAT directed by Harold Ramis and starring DeNiro and Billy Crystal. For director Tim Burton he designed the cult classic MARS ATTACKS!
Wynn had a long term collaborative relationship with Spike Lee. Starting with SHE'S GOTTA HAVE IT, SCHOOL DAZE, DO THE RIGHT THING, MO' BETTER BLUES, JUNGLE FEVER, the epic film MALCOLM X, CROOKLYN, HE GOT GAME, KINGS OF COMEDY, INSIDE MAN. And his most recent project with Spike was DA 5 BLOODS, which was shot in Thailand and Vietnam. Wynn won the ADG Award for Best Contemporary design for his work on 5 Bloods.
Other films that Wynn has designed include the drag queen classic comedy TO WONG FOO, THANKS FOR EVERYTHING, JULIE NEWMAR directed by Beeban Kidron starring Patrick Swayne and Wesley Snipes. For actor-director Edward Norton he designed KEEPING THE FAITH. BREACH, a thriller written and directed by Billy Ray. ALL GOOD THINGS with Ryan Gosling and Kristen Dunst.
THE ODD LIFE OF TIMOTHY GREEN, which was written and directed by Peter Hedges. For Warner Bros he designed GET SMART with Steve Carell and Anne Hathaway and GRUDGE MATCH with Robert DeNiro and Sylvester Stallone. Both those films were directed by Pete Segal. ALEX STRANGELOVE an early gay love story for Netflix, THE SUN IS ALSO A STAR for MGM. ALMOST CHRISTMAS for Universal Pictures produced be Will Packer and directed by David Talbert. And the most recent reboot of SHAFT, starring Sam Jackson and directed by Tim Story.
There have been some excellent projects in the last few years. Those include HIDDEN FIGURES produced by Donna Gigliotti and directed by Ted Melfi. Starring Taraji P. Henson and Kevin Costner. HIDDEN FIGURES won the Hollywood Film Award for Outstanding Production Design. And the film won Art Director's Guild Award for Best Production Design-Period Film.
KING RICHARD directed by Reinaldo Green and starring Will Smith. The movie was nominated for the Best Picture Oscar.

DEVOTION ...a Korean War epic about Jesse Brown was released this past year, as well as the comedy 80 FOR BRADY, starring Jane Fonda, Lily Tomlin, Sally Field, and Rita Moreno.
Wynn just finished his first television series. The project is for Paramount + and Taylor Sheridan productions and its called LAWMAN:BASS REEVES. Its about Bass Reeves, the first black US Deputy Marshall in Indian territory in the 1870's. The project stars David Oyelowo and Donald Sutherland.
Wynn has been a proud member of United Scenic Artist, Local 829 in NY for 40 years. Wynn is the first African American Designer to become a member of the Art Director's Guild and the first African
American to be nominated for the ADG Awards for his design work on Mars Attacks.
For the last six years, Wynn has been on the board of governors at the Academy of Motion Pictures Arts and Sciences. And for the last three years, Wynn was elected to a Vice president position on the Academy Board.
In addition to Wynn's two ADG Awards...for HIDDEN FIGURES and DA 5 BLOODS......the Art Directors Guild will be giving Wynn a Lifetime Achievement Award this coming spring 2024
And finally, Wynn was recently honored with a five week, ten film Retrospective of his production design work at MoMA...the Museum of Modern Art in New York. After this recognition , Wynn can finally call himself....an artist.