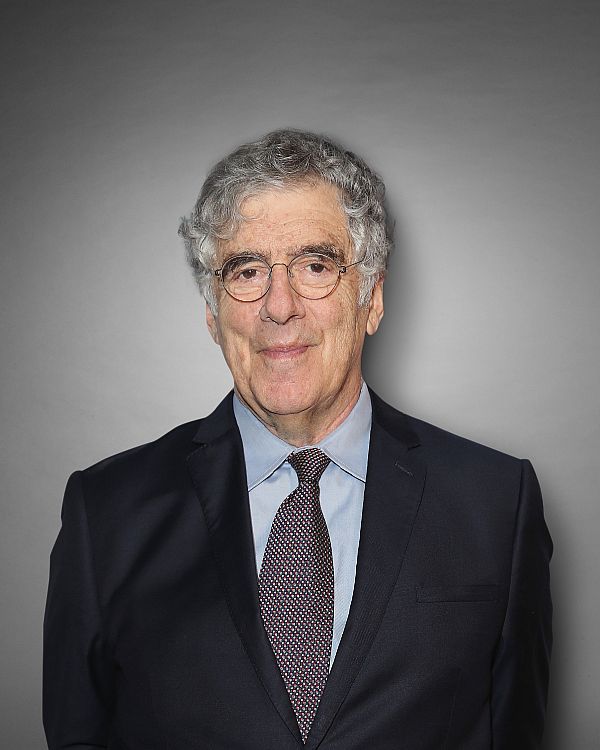 Elliott Gould
Elliott Gould
Elliott Gould is a prolific American actor and producer, who began his acting career on Broadway.
His portrayal of Trapper John in Robert Altman's feature film M*A*S*H earned him a Golden Globe nomination and landed him on the cover of TIME magazine, calling him a "star for an uptight age."
Nominated for an Oscar for his performance in Bob & Carol & Ted & Alice, other memorable roles include playing Philip Marlowe in Altman's The Long Goodbye and being the first American actor to work with renowned director Ingmar Bergman when he starred in The Touch. He has since appeared in noteworthy roles in numerous feature films including Contagion, American History X, Bugsy, Meet Ruby Sparks, A Bridge Too Far, Capricorn One, The Lady Vanishes, The Muppets Take Manhattan, The Last Flight of Noah's Ark, and portrayed Reuben Tishkoff in the popular trilogy of Ocean's Eleven, Ocean's Twelve and Ocean's Thirteen.

On television, a new generation became enthusiastic fans when Mr. Gould appeared as Jack Geller, Ross and Monica's father, on the wildly popular sitcom Friends. Recently he appeared as Legal Siegel in the critically acclaimed Netflix hit, The Lincoln Lawyer. His other tv work includes Ray Donovan, the sitcom Mulaney, Doubt, 9 JKL, Grace and Frankie, and The Kominsky Method. He is part of an elite club having the distinction of having hosted Saturday Night Live six times.
Gould produced several films including Woody Allen's, Everything You've Always Wanted To Know About Sex But Were Afraid To Ask, Jules Feiffer's Little Murders, and is in development on several new projects.