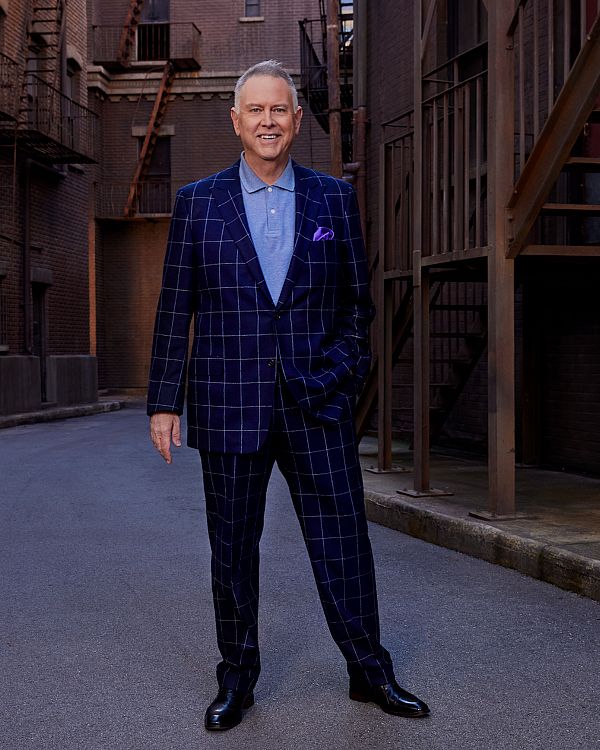 Eddie Muller
Eddie Muller
Eddie Muller is the host of Noir Alley on Turner Classic Movies (TCM). Every Saturday night, Noir Alley visits classic noir films featuring some of the best set-ups and shake downs involving iconic antiheroes and the unforgettable dames they fall for.
A contemporary renaissance man, Muller writes novels, biographies, movie histories, plays, short stories, and films. He also programs film festivals, curates museums, designs books, and provides commentary in all media. He produces and hosts NOIR CITY, a 20-year-old Bay Area film festival that is the largest noir retrospective in the world; it now has satellite festivals in seven other U.S. cities.
As founder and president of the Film Noir Foundation, Muller has been instrumental in reviving America's noir heritage, which to date has included restoring and preserving more than 30 nearly lost classics (most in partnership with the UCLA Film & Television Archive), films such as Too Late for Tears (1949), Woman on the Run (1950), and The Bitter Stems (1956). He has presented and lectured on noir at the Cinémathèque Française in Paris, the Museum of Modern Art in New York, and the Smithsonian Institution in Washington, D.C. Muller is also on the Board of Directors for the Doris Day Animal Foundation.
His most recent books are 2023's Eddie Muller's Noir Bar and the 2021 revised edition of Dark City: The Lost World of Film Noir from TCM and Running Press. His 2002 debut novel, The Distance, earned the Best First Novel "Shamus" Award from the Private Eye Writers of America. Muller this year was the recipient of the Raven Award from the Mystery Writers of America for his contributions to the mystery genre and he's earned three Anthony Award nominations. Tab Hunter Confidential: The Making of a Movie Star, which he co-wrote with the actor, was a national bestseller in 2007. He has twice been named a San Francisco Literary Laureate. His upcoming book, Kid Noir: Kitty Feral and the Case of the Marshmallow Monkey, will be released in Sept. 2023.