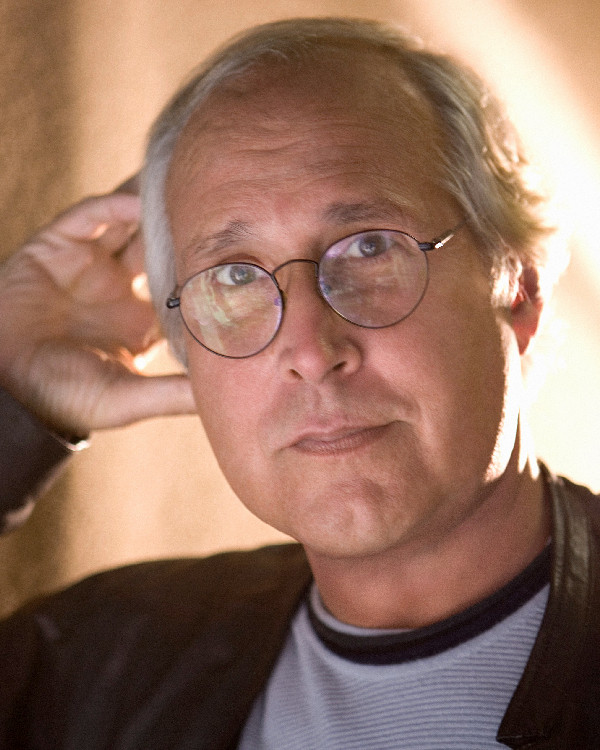 Chevy Chase
Chevy Chase
One of the most honored and beloved comedians of his generation, Chevy Chase rose to international fame as the head writer and a key cast member in the inaugural season of NBC's Saturday Night Live where "Weekend Update", which he created, quickly became a staple of the show. He won two Emmys for his writing the first year of SNL.
Soon after endearing himself to television audiences, Chevy made his feature film debut in the comedy-thriller Foul Play (1978) with Goldie Hawn. He went on to star in many memorable films, in 1980 alone both Caddyshack and Seems Like Old Times were smash hit films. Chase is also well known for his portrayal of the character Clark Griswold in four National Lampoon'sVacation films (1983-1997) and his roles in other successful movie classic comedies including Fletch (1985), Spies Like Us (1985), Three Amigos! (1986), Funny Farm (1988), Cops and Robbersons (1994), and Man of the House (1995), to name just a few highlights from his diverse career.
Chevy began his career in comedy as a writer and performer for Channel One, a New York Cityunderground revue with satirical sketches on video which were played in theatres to muchcritical acclaim. Channel One later became the basis for the hit film The Groove Tube (1974).
Chevy wrote for Lily Tomlin and the popular TV show, The Smothers Brothers Show. He earned a Writers Guild of America Award for Alan King's Energy Crisis TV special (1974). He also won an Emmy for co-writing The Paul Simon Special (1977).
More recently Chevy received critical acclaim for his guest-starring role on NBC's Law &Order. He stared as Pierce Hawthorne in the hit NBC comedy series Community for five seasonsand his role in the cult comedy Hot Tub Time Machine (2010) and its sequel, Hot Tub Time Machine 2 (2015) provided the magic that helped these films attract audiences.
Chevy can also be seen in the Netflix feature The Last Laugh (2019) opposite Richard Dreyfuss. Prior to this, he appeared alongside Burt Reynolds in The Last Movie Star (2017),which was featured at the Tribeca Film Festival.
Along with his wife of 40 years, Jayni, Chevy has been a political and environmental activist and fundraiser. Jayni and Chevy have three daughters, Cydney, Caley, and Emily.