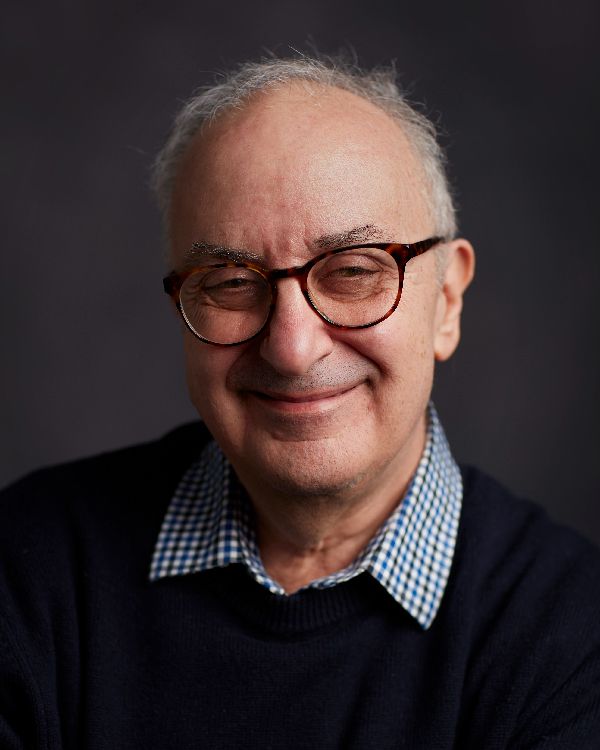 Bruce Goldstein
Bruce Goldstein
Bruce Goldstein is the award-winning founder and co-president of Rialto Pictures and Founding Repertory Artistic Director of New York's Film Forum cinema, the nation's flagship for classic movie restorations and carefully-curated film festivals. Since 1986, Goldstein has personally created over 400 film festivals, which are often emulated around the world, and has spearheaded over 1500 new 35mm prints and digital classic restorations. Time Out New York named Film Forum "New York's Best Theater for Classic Films."
Goldstein programming at Film Forum has been called "the Best of New York" by New York Magazine. In 1997, Time Out New York named Goldstein one of the 101 essential people or places of New York, citing him "for keeping showmanship alive," and, in 2005, as "New York's Finest Film Programmer." In its 2012 "Best of New York" issue, the Village Voice called him "the Michael Jordan of Film Programmers."
Goldstein founded Rialto in 1997 as a way to exhibit classics that were then not in U.S. distribution. Among the almost 100 classics re-released by the company are Godard's Breathless (1960), Fellini's Nights of Cabiria (1957), Jules Dassin's Rififi (1955), Jean Renoir's Grand Illusion (1937), Carol Reed's The Third Man (1949), the original Japanese Godzilla (1954), and Mel Brooks's The Producers (1968), which kicked off the 2018 TCM Classic Film Festival with Brooks in person. Earlier this year, the Museum of Modern Art in New York honored Rialto with a 31-film retrospective, in commemoration of the company's 25th anniversary.
In recent years, Goldstein has developed a new career as a documentarian with his acclaimed short films In the Footsteps of Speedy, The Art of Subtitles, and Uncovering the Naked City, all commissioned by the Criterion Collection and Channel. His short Pelham One Two Three: NYC Underground was commissioned by TCM for the 2021 virtual TCM Classic Film Festival and shown with Goldstein's other New York-themed shorts on HBO Max.
Goldstein has produced events for all of TCM's Festivals and Cruises. Each year, he's helped kick off the Festival with his popular quiz show "So You Think You Know Movies" and has done popular presentations on pre-Code movies, character actors, vaudeville, the art of subtitling, the Nicholas Brothers, Godzilla, and William Castle's The Tingler (1959) – Goldstein's world-renowned re-imagining of Castle's interactive gimmick Percepto! In one of the festival's most memorable events, he also re-constructed the lost soundtrack of Frank Capra's 1929 talkie The Donovan Affair, using live music and sound effects and ten live actors (including himself).
In 1990, the New York Film Critics Circle presented Goldstein with a special award "for consistent and imaginative quality programming of repertory films." In 2002, he was decorated with the French Order of "Chevalier" of Arts and Letters. In 2012, he was the recipient of the first Lifetime Achievement Award in Film ever given by George Eastman House. He has also received lifetime achievement awards from Anthology Film Archives and the San Francisco Film Festival.
Earlier this year, he was on the curatorial committee of the exhibition "You Are Here," an immersive 16-screen installation drawn from nearly 500 movies about New York City, now on view at the Museum of the City of New York.