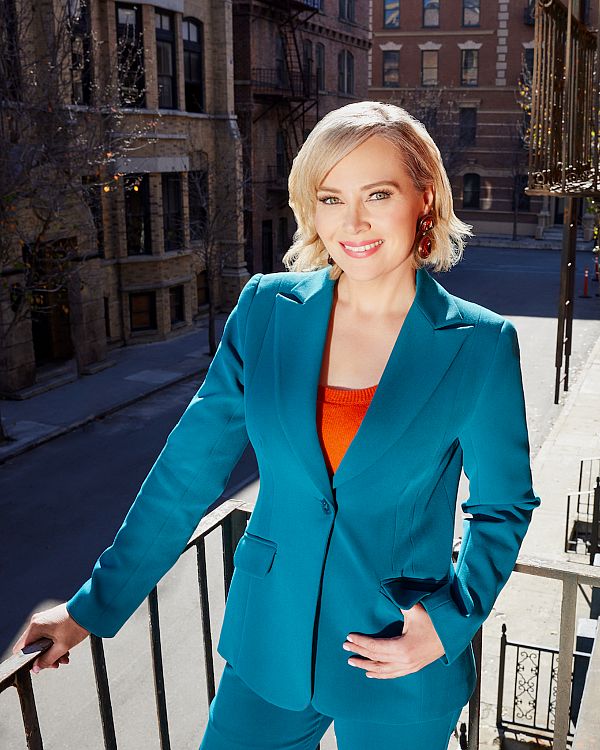 Alicia Malone
Alicia Malone
Alicia Malone is a host on Turner Classic Movies (TCM) and the host of TCM Imports, showcasing cinematic treasures from around the world each Sunday.
Malone is an authority on classic, independent, and foreign films, and is passionate about supporting women in film. As an author, Malone's three books – Backwards and in Heels, The Female Gaze, and Girls on Film: Lessons From a Life of Watching Women in Movies – explore the accomplishments and obstacles women have faced throughout cinema's history. She has also given two TEDx talks on the subject.
Malone's dedication to film history and supporting women filmmakers saw her named one of LA Weekly's People of 2019, and one of 100 #WorthyWomen of 2016. She can also be seen on the Criterion Channel and as the host of Focus Features' 'Reel Destinations' series. Malone is on the board of directors of The Strand Theatre, a historic movie house in Rockland, Maine.
Previously, Malone was the host of FilmStruck, TCM's streaming service for movie lovers, and was the host and creator of Fandango's series 'Indie Movie Guide.'
Malone began her television career two decades ago in her native Australia, working behind the scenes as a writer, producer, and editor for movie-centric television shows. Her expertise in film saw her transition to host, interviewer, and film critic for television, radio, print, and online. In 2011, Malone moved to Los Angeles, and since then has appeared as a film expert on a variety of television channels and programs, including CNN's 'The Movies' documentary series, MSNBC, Access Hollywood, E!, Entertainment Tonight, MTV, and ABC's 2019 'Live from the Red Carpet' Oscar pre-show.
In high school, Malone was voted "Most Likely to See Her Name Up in Lights." She campaigned hard for that title because she thought it would look good in her future biography.